Burned
by
Karen Marie Moning
My rating:
1 of 5 stars
☆
Spoilers marked and colorful language abound!
I wasn't sure how to write this review. So much of what I want to talk about is a complete spoiler, and I wouldn't do that to you guys. I could rip this book apart plot point by plot point, it's held together with shoe string and gum, but that would be too easy. I'm going to get to the heart of why I think it was so fucking awful instead.
I do not have the words to express how sad I feel. This books is a travesty as far as I am concerned and I don't even know where to start. I spent the majority of this book glancing at the tracker, counting how many pages were left, doing the math on the possibility of turning it all around. Somewhere around the last 50 pages or so I realized how impossible it would be to read the book I think KMM had intended to write.
I sat up in bed and I felt my heart breaking.
I got all teary eyed and was consumed by this tremendous loss for the this series that she has spent her professional career creating. She sold out.
Burned was not the book she wanted to write and you feel it on every single page.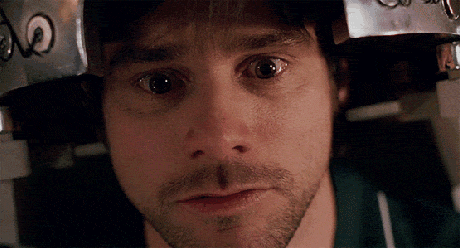 KMM put Mac and Barrons to rest, she gave them the ending that she wanted to give them, and moved on with her mind and her heart when she wrote Iced. With the avalanche of shit she got for Dani's age and all that goes along with Ryodan, I think she felt insecure and penned in, like she lost control of her own story. She was extremely pressured to bring back Mac and Barrons, this wonderful, all-consuming story line, but the thing is, creatively she had moved on. It felt that way, you felt KMM's sadness and inability to connect with the characters. Mac was a weak, useless, shackled, a pale version of who she once was. She was an interloper in this story, she felt like she didn't belong because she didn't. It wasn't the Mac we had come to know, Barrons was controlling without the charm, their relationship was very strained and lacked the chemistry we all love.
It was so ingenuine, it felt so manipulative, she spent the entire book addressing the concerns of her readers. You know what that is called? A fucking blog. It's called "fuck off this is my story and I'm the author and if you don't like it, that's okay". You can't write to please your readers, you have to write to be true to your artistic vision, anything else isn't worth reading.
This book was just a jumbled pile of excuses for Iced, a sales pitch onto of an apology, instead of writing a fucking book. It was devastating and disappointing. She had to manifest a reason as to why this book includes so much of Mac, when in actuality her story line came to a very good, healthy conclusion. As much as readers have a hard time letting go of beloved characters, it doesn't mean as an author you should resurrect them if it isn't true to the story. This was not true to the story, this was Dani's book and it was told from Mac's POV. It felt disjointed, and a shell of what it could have been.
Burned is boring. It drags out Mac and Barrons and kills everything that was so great about them. Dani's character is butchered beyond my comprehension, the sales pitch for Ryo was beyond heavy handed. That cliffhanger was a joke without a punchline. I hope one day perhaps KMM will publish the story that was in her heart, not the one lining her pockets.
I'm going to venture into a little bit of a rant now... with spoilers abound. Enter at your own risk!
(Spoiler is viewable on my GR review, as it cannot be hidden here)
[I am not even sure how to broach the topic of what she did to Dani. I mean, I knew about the split in Iced and I knew that Ryo knew. This however, was absurd and stupid. The aging. Jada. The bullshit that Mac "overhears" being fucking invisible. Yes. Mac was so inconsequential to this story that for a large portion of it SHE WAS INVISIBLE, stalking Ryo and oogling him so the reader might grow to like him a bit more. Personally, all that was "revealed" by Ryo in Mac's creeper phase was all too clear in Iced. I suspect KMM felt the readers missed his tender heart or whatever and had to actually spell it out. Are you kidding me? You age her to be nearly 20, turn her into a lunatic just so Ryo can save her? FOR FUCKS SAKE, Dani didn't need to be saved, she just needed someone to see her. Had Ryo told her that, that he really truly saw her, and all the things that made her wonderful, this never would have happened. This flimsy plot is the fucking foundation for the next book? WHAT THE ACTUAL FUCK. I'M SO ANGRY I CAN'T EVEN STAND MYSELF. Fuck this book. I hope that I'll be able to articulate this section better, with some perspective. But right now I just can't. (hide spoiler)]